Extended Length
40′ 8-3/8″
Exterior Height
58′ 5/16″
Capacity (lbs)
20′ – 52,910
40′ – 67,200
GVWR (lbs)
20′ – 60,510
40′ – 74,800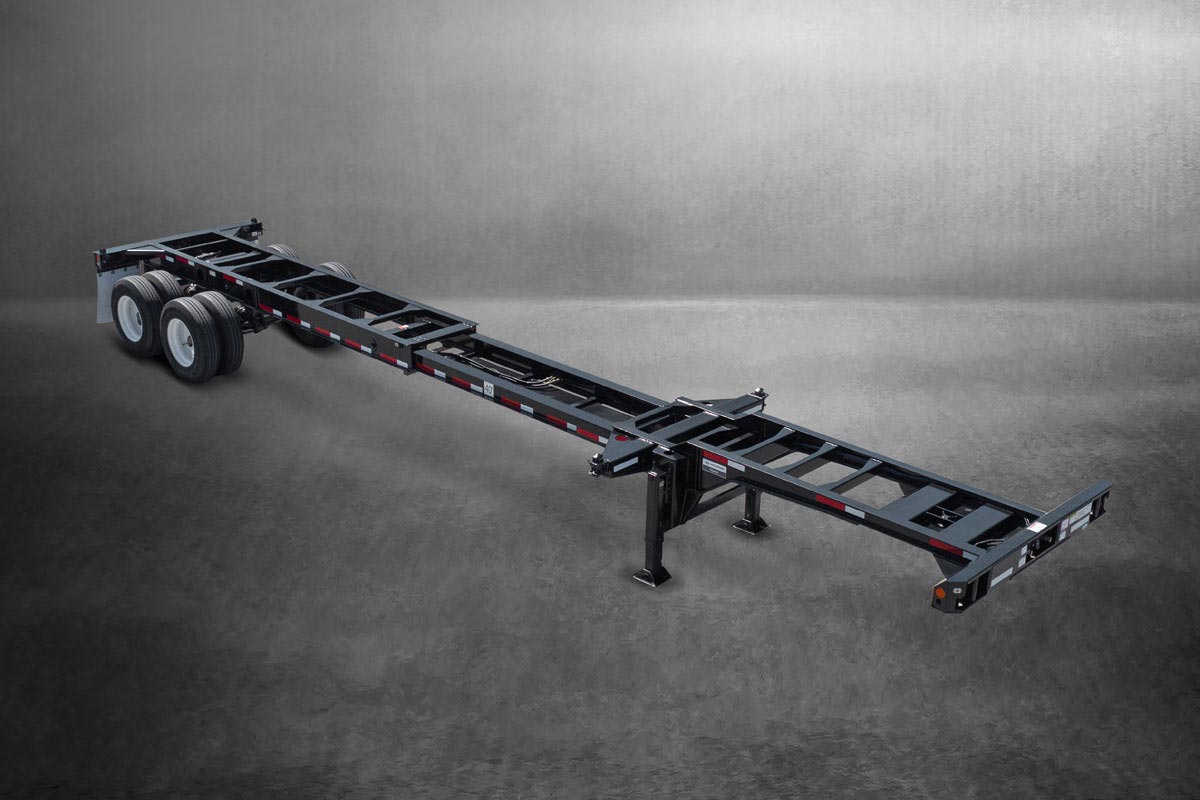 Extended Length
40′ 8-3/8″
Exterior Height
58′ 5/16″
Capacity (lbs)
20′ – 52,910
40′ – 67,200
GVWR (lbs)
20′ – 60,510
40′ – 74,800
20′/40′ Tandem 6-Pin Rotator
The Best Chassis From All Angles
This chassis offers unbeatable versatility no matter the load. And it's quality is easy to see front to back and side to side.
20′/40′ Tandem 6-Pin Gallery
Hyundai Translead takes pride in quality, innovation, and manufacturing excellence that you can see on first impression. All Hyundai Translead chassis models are engineered for a long service life. The high-strength alloy steel construction provides strength and durability while reinforced bracing in the landing gear area showcases our commitment to excellence. Scroll through our photos to see features that deliver the quality you require.
Select the tabs above to view each specification category.
Product Specifications
The 20/40' Tandem 6-Pin Chassis is a great all-around option. North America's leading chassis manufacturer offers strength that lasts, variety for your specific needs, and versatile models that increase efficiency.
Length
Closed: 31′ 1-1/8″
Extended: 40′ 8-3/8″
Width
96″
Height
58′ 5/16″
Capacity
20′: 52,910 lbs
40′: 67,200 lbs
Tare Weight
7,600 lbs
GVWR
20′: 60,510 lbs
40′: 74,800 l lbs
Select the tabs above to view each specification category.
Body Construction
Built in our state-of-the-art manufacturing facility the 20′/40′ Tandem 6-Pin is made stronger and more efficient to help reduce costs and meet your specific intermodal needs.
| | |
| --- | --- |
| Main Beam | High tensile steel, hot rolled 12″ x 19 lbs/ft H-beam |
| Gooseneck | Fabricated "I" Beam w/ 5/8" top & 1/2" bottom flanges and 3/8" web, all GR50 |
| Crossmember | Fabricated channel crossmember w/ gussets integrated, every other crossmember |
| Landing gear | 55,000 lbs capacity with heavy-duty low profile sand shoe (solid pin) |
| Suspension | Hutchens overslung spring hangers with three leaf springs |
| Axles | 5" round type, 22,500 lbs rating, 71-1/2" track with 16-1/2" x 7" non-asbestos brake lining |
| Lights and Wiring | 12 volt sealed system with molded connectors to fit sealed LED lamps |
Difference Makers
Innovative features that elevate Hyundai Translead chassis
Explore why and how Hyundai Translead chassis are more durable and more sustainable.

Manufacturing & Materials
Hyundai Translead chassis are built in our state-of-the-art manufacturing facility with top-notch surface preparation, advanced corrosion protection, and highly automated running gear assembly.

Customizable Options
Our chassis can be made to multiple length configurations to meet your intermodal needs.

Durability
Structure and surfaces are hardened and protected against harsh elements and damage, including wear and tear from vehicles, docks, yards, and containers.

Longevity
Hyundai Translead builds chassis for longer service life, reducing total cost of ownership with longevity-focused features and warranty.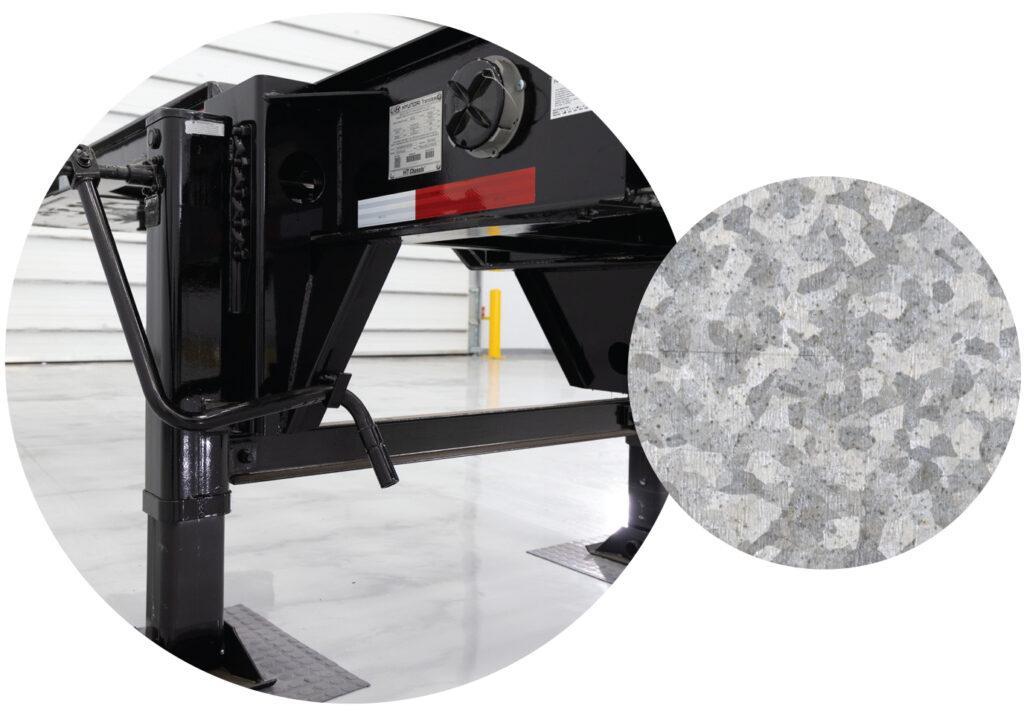 Hot-Dipped Galvanization
Hyundai Translead is the only manufacturer to offer hot-dipped galvanizing of the complete chassis frame and components as an enhanced option to further protect against corrosion.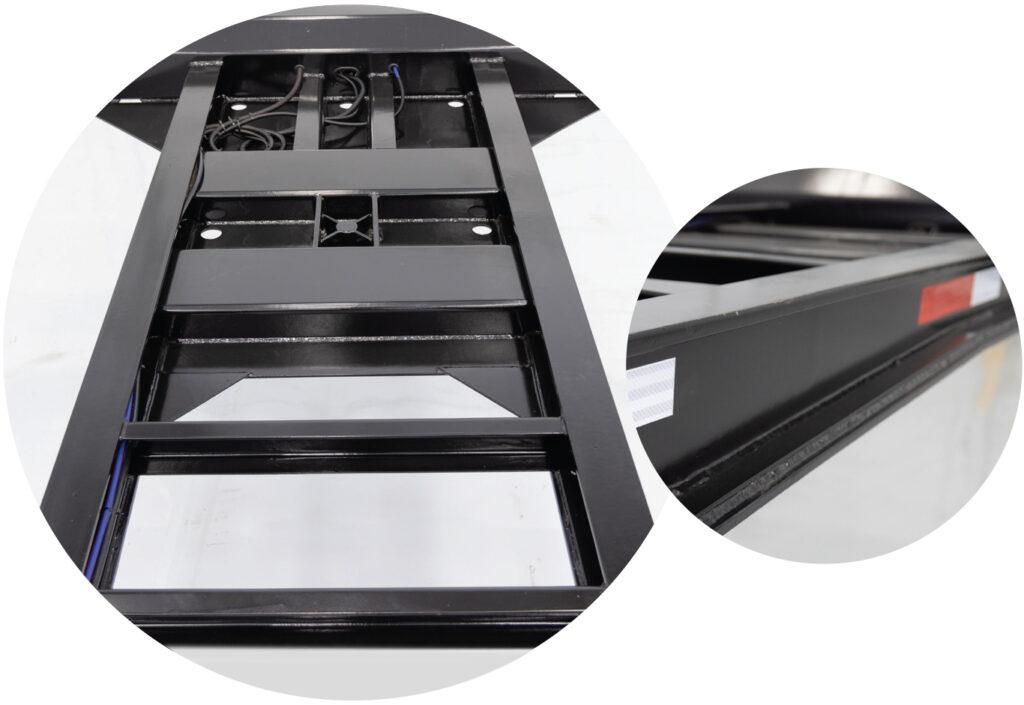 High-Strength Alloy Steel Construction
Hyundai Translead chassis are constructed with high-strength alloy steel for extra strength and durability.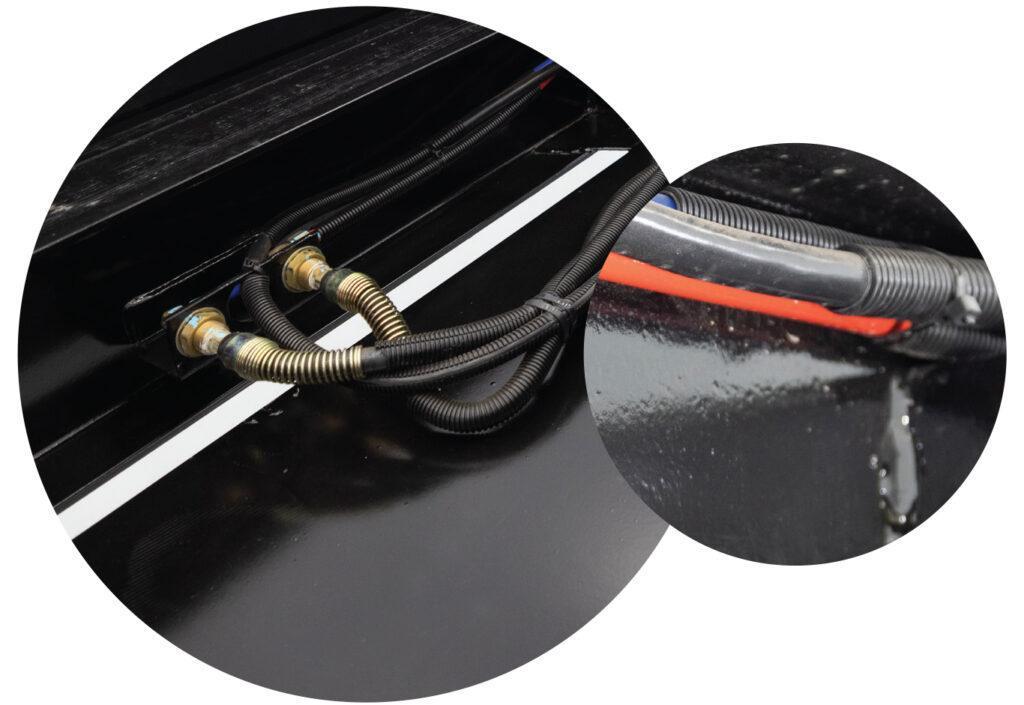 Sealed Wiring Harness with Integral Ground
Air and electrical lines are protected with automotive wire loom and strategic routing for optimal protection.