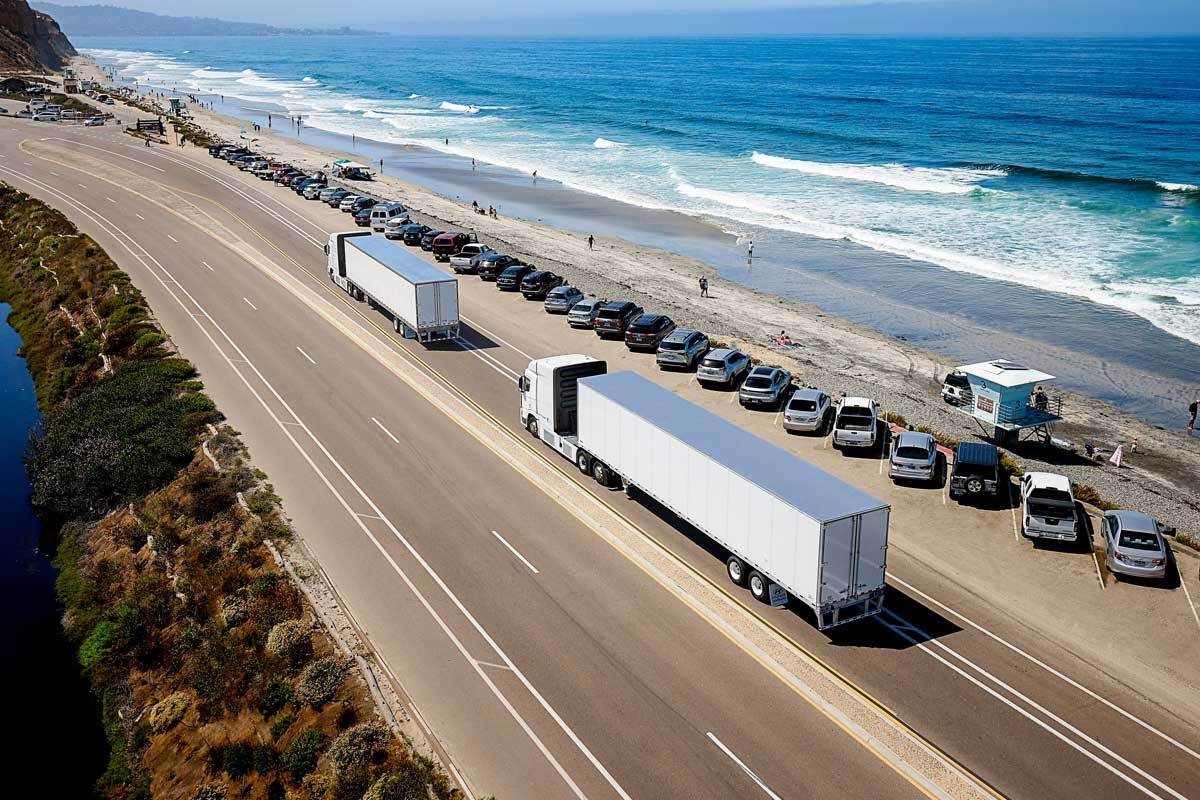 Support Beyond the Open Road
At Hyundai Translead, continuous innovation, customization, and highly-prioritized customer care are central to our core values. We always strive to be the best business partner in the industry.

Hot-Dipped Galvanization
Hyundai Translead offers an Anti-Corrosion Package with hot-dipped galvanization (HDG) as a standard feature for all our trailers. Out-performing traditional zinc-rich paints, HDG offers 5x longer service life and 6x stronger alloy bonding. This ensures our trailers have superior protection and are built to last.

ISO 9001 Certified Quality Management System
In 1994, we were the first trailer manufacturer in North America to be ISO 9001 certified and we've earned recertification every year since. This commitment to manufacturing excellence and service is one reason that we're able to continuously improve our operation, expand our technology, and innovate for our customers.

State-of-the-Art Manufacturing
Leveraging the engineering and production expertise of Hyundai Motor, we currently operate four highly efficient manufacturing facilities. Our newest facility, opened in 2016, is the most advanced automated facility in the industry, allowing us to manufacture superior trailers with more customized features than anyone in the industry.

World Class Manufacturing
Many of the biggest names in retail, transportation, and e-commerce look to Hyundai Translead for our ability to deliver highly customized trailers that meet their specific cargo requirements. Whether you operate a fleet of trucks or are an owner-operator, we're ready to design and deliver exactly what you need.

R&D Engineering
We've assembled experts in all aspects of the transportation field, including engineers from Hyundai Motor Company, to develop trailers that exceed our customers' expectations. We are an industry leader in producing eco-friendly and environmentally sustainable trailers.

Automation
Our investment in R&D and production excellence is unparalleled in the industry. Our application of design technology and automation results in more customization options and highly precise assembly. Customers receive consistent quality, fast delivery, and superior value.

Teamwork
Our culture starts with respecting and embracing diversity. We succeed by leveraging the extensive knowledge and wisdom of all our employees and partners. We've built a collaborative team environment. Sales and engineers work in tandem to customize solutions, while our customer care teams work with our nationwide service partners to deliver the best customer experience possible.

Service Network
With more than 100 dealers across North America and the HT Preferred Service Provider network, Hyundai Translead is everywhere you are. Our network of highly trained service technicians offer HT Aftermarket Genuine Hyundai parts alongside services that will keep your trailers running for the long haul.